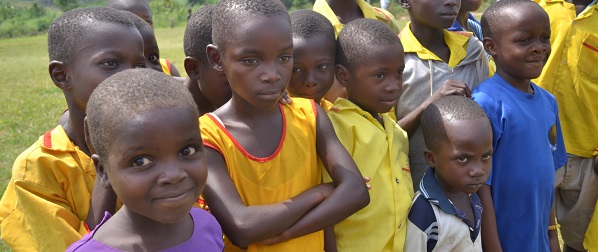 Faculty & Staff
At the University of Wisconsin-La Crosse, we are very fortunate to have numerous opportunities available to our faculty and staff. Over the years, we have had extraordinary individuals who have led programs, research, and participated in other learning opportunities abroad.

If you are interested in leading a program overseas, or interested in embedding international components into your course/curriculum, please peruse the links within this tab. Faculty preparing a study tour proposal must submit a completed application, including letters of support from their department chair and college dean. In addition, an estimated budget must be attached. Please see below for additional information.
Timeline

Please note that to adequately develop a quality program, development requires a minimum of 24 months.
After an international study program is approved and offered at least 3 times over the past 5 years, the program may be evaluated by the IEC for conversion to the status of an ongoing international study program. The leader must provide a complete program review package after the third time the program has been offered, and after every third year thereafter.
Guidelines/Procedures

Guidelines for International Study Tour Programs
The program leader should meet with the Office of International Education staff to ensure compliance with "ACIS 7.1 Policy Guidelines for the Conduct of International Programs in the University of Wisconsin System" and "Financial Administration: Study Abroad Programs (F45)."
Faculty Led Programs Handbook

Use this guide to help promote your program and recruit students: Marketing Plan-Faculty Lead Programs.pdf

Forms

Study Tour Cover Sheet (PDF File)
Faculty Led Ongoing Tour Summary Form
Study Tour Budget Sheet (Please contact the either Sandra Sieber or Susan Pham for a copy of the Study Tour Budget Sheet. Please work with the OIE staff with regards to program budget development.)
Faculty Led Post Trip Assessment

Faculty Mentor Program

Interested in developing a faculty led program, and looking for advice? Click here to see a list of past leaders who are willing to share their expertise and insight on the process to help you create a new program.

UW-La Crosse's Policy regarding Recreational Travel (Effective: Fall 2007)

Recreational programming has been defined as programs that do not provide an academic credit or a community integration (service learning) component. These programs are identified as travel intended for the enjoyment of the participant.
Recreational travel arranged independently by UWL faculty or staff may be coordinated by the faculty/staff member as an individual, not as employees of UWL.

UW-La Crosse, in compliance with UW System, will not support programs that do not contain educational value. Students and staff participating in these non-sponsored programs do so at their own risk.

Please contact the Office of International Education with additional questions.