UWL Faculty-Led Programs
Faculty-led programs provide a unique opportunity for students to take UWL courses in an international location with UWL faculty. They are perfect for students wanting to study abroad for shorter periods of time and take courses in a specific area of study. Most programs take a group of 12 or more students, include 1-2 courses (2-6 credits), and last 2-4 weeks.
Faculty-led programs change on a regular basis, so the same program may not be offered from year to year. Housing, in-country transportation, cultural excursions, and international insurance are included in the trip cost.

Click on the images and titles below to learn more and apply!

OR
See a list of all the UWL Faculty-led Programs HERE!
---
SUMMER 2023
Troubling Stories in Ireland
English and Political Science (6 credits total)

ENG 200/302 & POL 251/355

4 weeks
---
Paris: Its Art & Music
ART 360 & MUS 377 (6 credits total)
2 weeks virtual then 2 weeks in Paris for 4 weeks total
---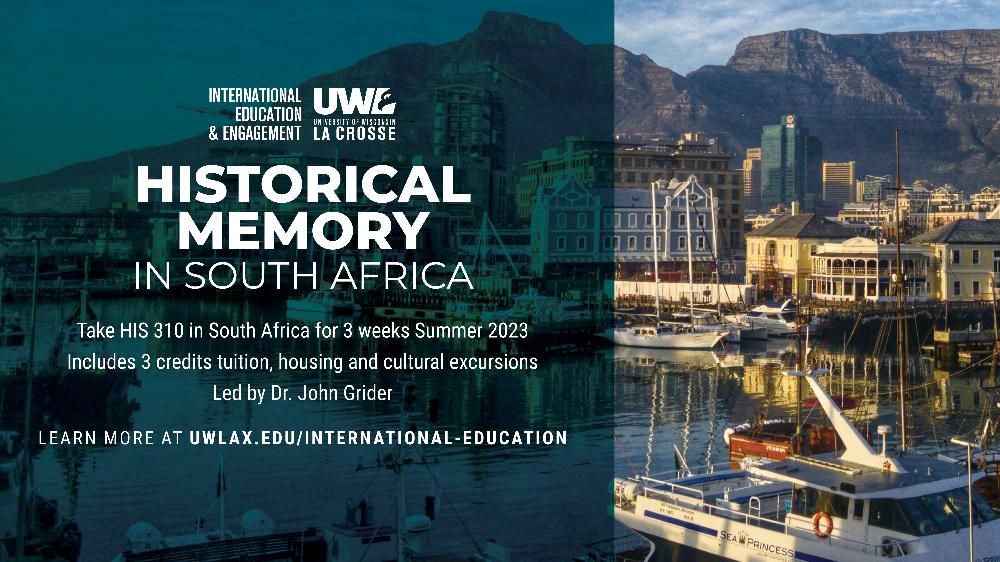 Historical Memory in South Africa
HIS 310 (3 credits)
3 weeks
---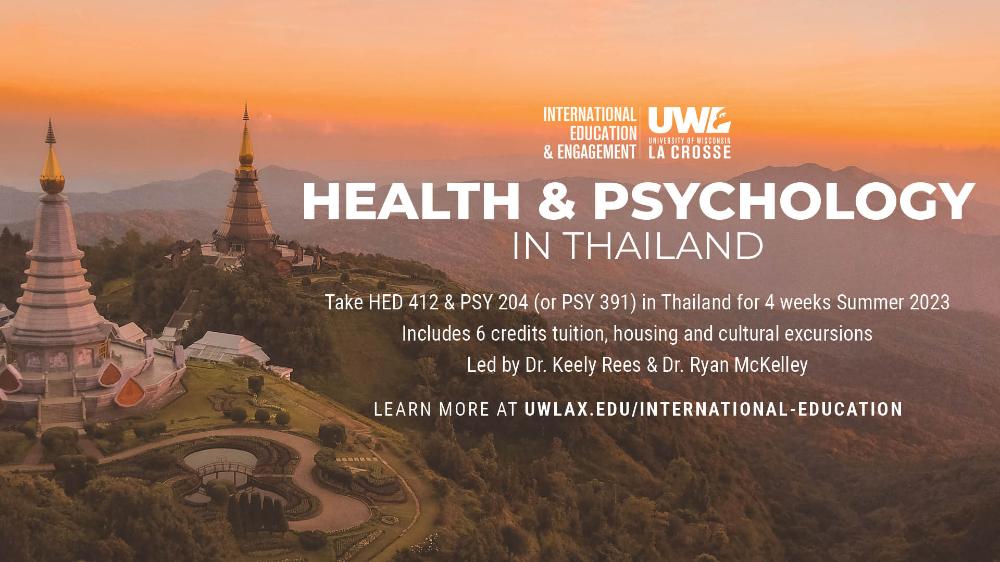 Health & Psychology in Thailand - No longer accepting applications
HED 412 & PSY 204 OR PSY 391 (6 credits total)
4 weeks
---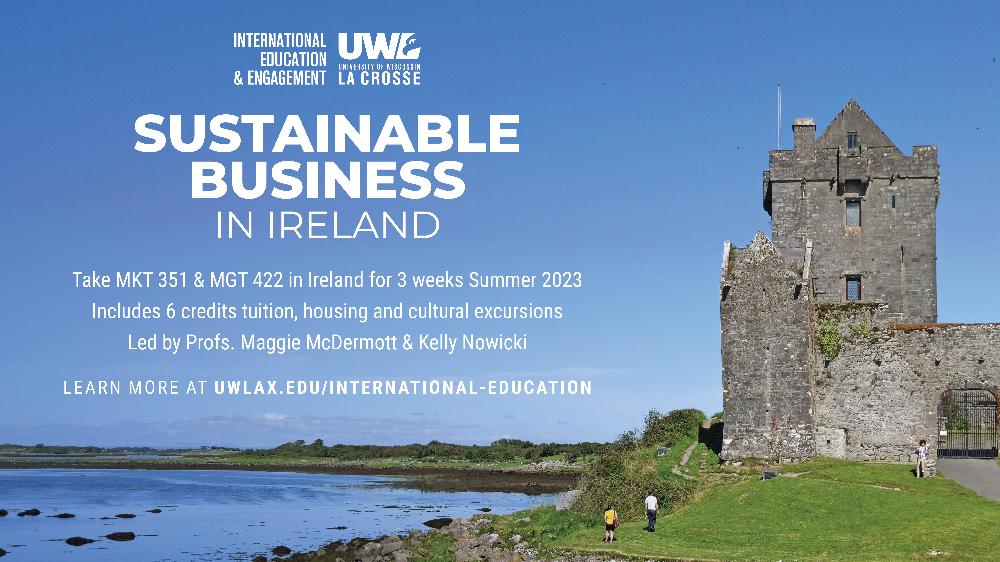 Sustainable Business in Ireland
MKT 351 & MGT 422 (6 credits total)
3 weeks
---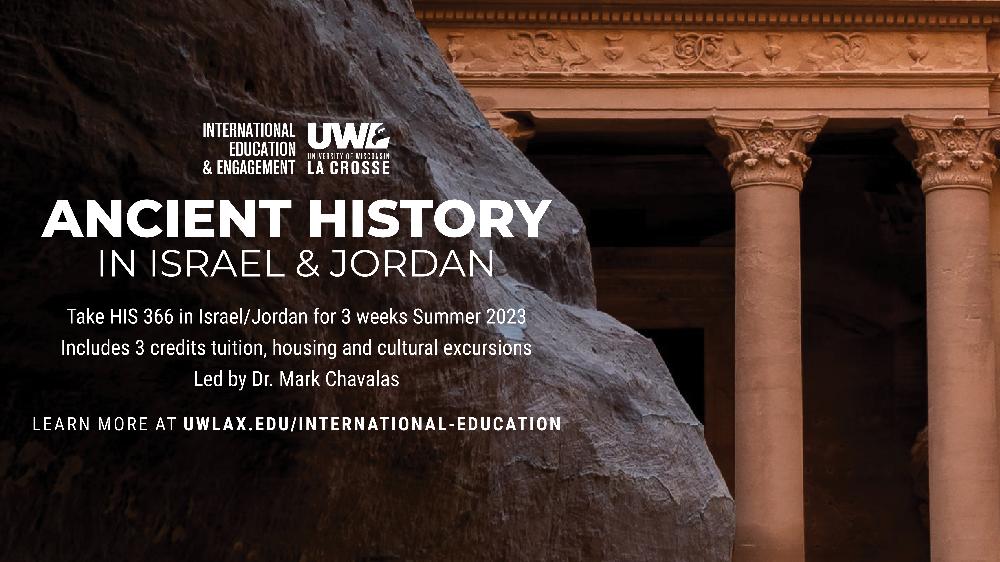 Ancient History in Israel & Jordan
HIS 366 (3 credits)
3 weeks
---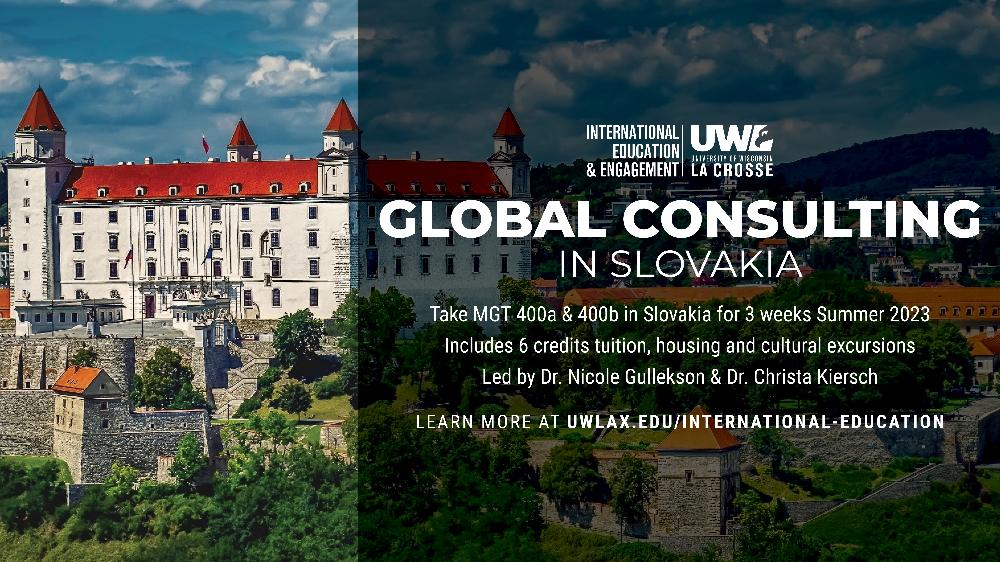 Global Consulting in Slovakia
MGT 400a & b (6 credits total)
3 weeks
---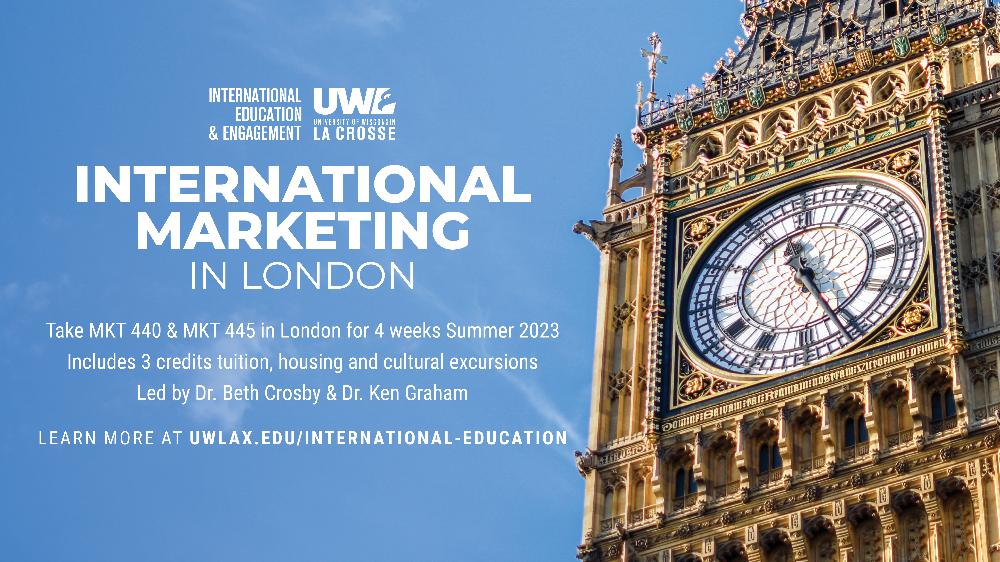 Marketing in London
- No longer accepting applications; please contact faculty leaders if still interested
MKT 440 & 445 (6 credits total)
4 weeks
---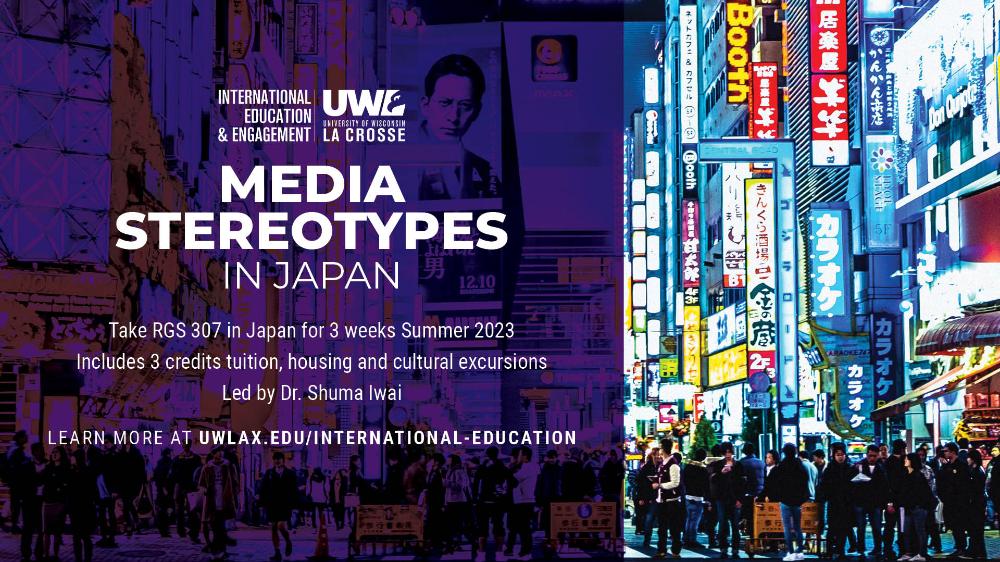 Media Stereotypes in Japan
RGS 307 (3 credits)
3 weeks
---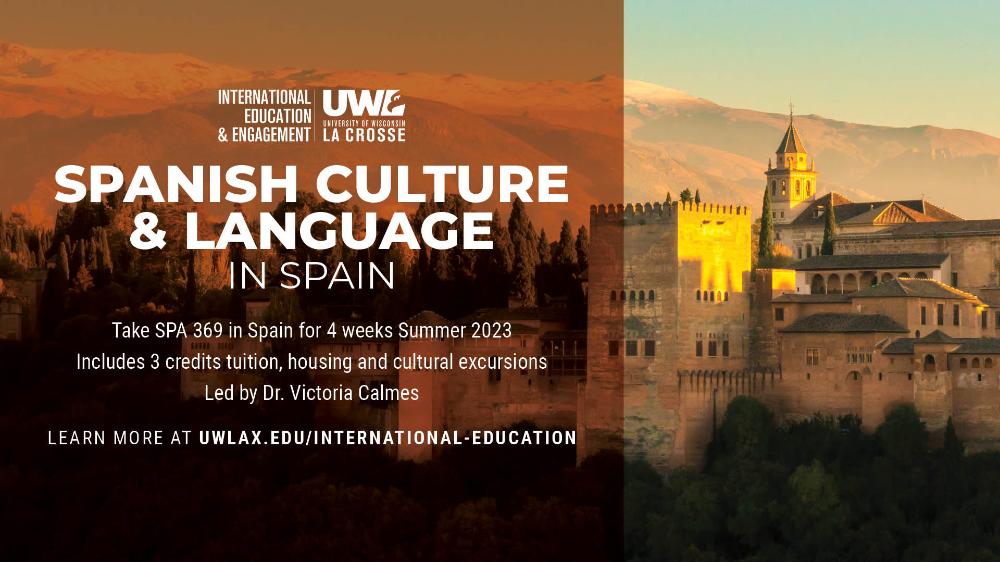 Spanish Culture & Language in Spain
SPA 369 (3 credits)
4 weeks
---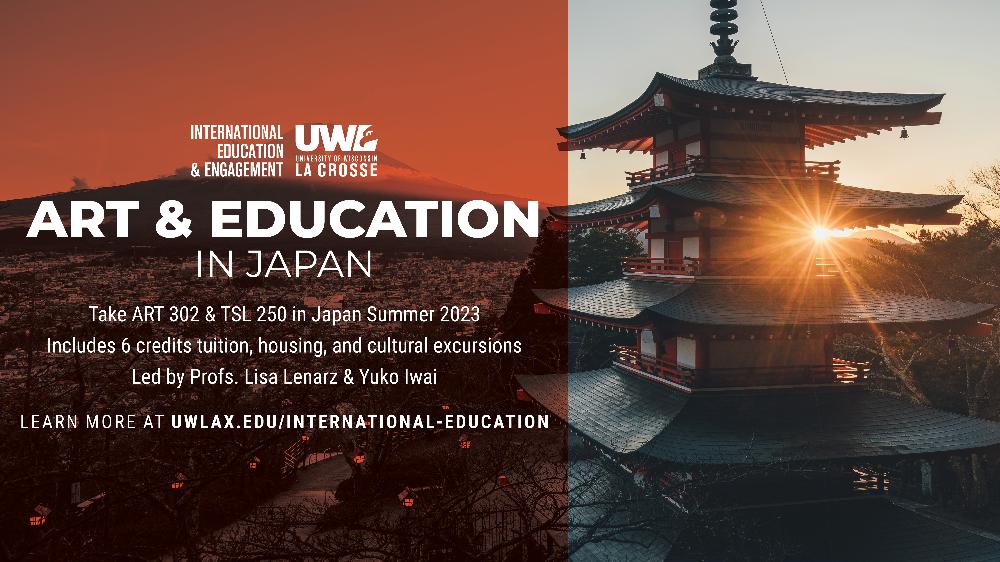 Art & Education in Japan
ART 302 & TSL 250 (6 credits total)
3-4 weeks (possible 1-2 weeks online prior to departure)
Dates will be finalized as soon as possible depending on COVID-related restrictions in Japan